Interested in this special offer to use a proven way
of making your holiday great for business ─ and for yourself?
Christoff Oosthuysen is now offering to only 12 people access to his hugely successful approach
to help you achieve results like never before during this holiday period.
Learn how to make your HOLIDAY great
for BUSINESS and YOURSELF
with an

easy to use

and

proven

approach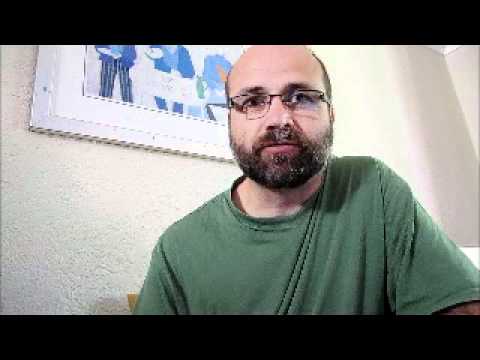 The holidays will be upon us very soon!
Does the thought of what needs to happen now and what will happen during the holidays make you feel stressed? Not to speak about the thought of returning to the issues at work once you get back.
Well, if so, you're not the only one.
For some professionals and business people the holidays mean a deadline for many things to be finished before they can leave. While for others it means the start of the window period that will determine their financial success for the whole year.
Stress, stress, stress and more stress!
And there will be the holiday with the family… Getting it all planned…
Getting it all packed…
And getting it all hauled to your destination… Then, you arrive, but it takes the first half of your holiday for you to just get the stress under control and then during the second half you are thinking ahead of the business problems waiting for you on your return!
Instead of relaxing, you are worrying!
You know this story, because it is very easy to fall into the trap to relive the issues of the past and worry about the problems you'll face in the future, instead of enjoying the moment with your loved ones and rejuvenate your business ideas.
You probably ask: "Can this holiday period be different?"
Well, here is the good news:
"IT CAN BE DIFFERENT!"
This is what experienced business improver and flow coach at Flow Finders International, Christoff Oosthuysen wants to show you.
He says:
[quote] "Your holiday can provide you with the space to solve your business problems, while you relax with your family ─ two birds with one stone![/quote]
Do you find this appealing? Then take the first step now and order your copy of "The Ten Commandments To Make Your Holiday Great For Business  ─  And Yourself".
CLICK HERE TO DOWNLOAD YOUR FREE GUIDE NOW!
However, if you are like most of us, reading a set of "tips" or "commandments" will not be enough.
This is why the special offer is something for you to do…
This is how the special offer works:
You order the special offer of "Achieve Systemised Business Success From Holiday Periods".
You receive four personal consultations with Business Improvement & Flow Coach Christoff Oosthuysen, booked for before and after the holiday period.
You receive your own copy of the "Guide To Achieving Extraordinary Results Through Business Balance".
During the consultations you'll have the opportunity to customised the System to your own individual situation and apply it to maximise the benefit for your business.
You use the System to prepare for and maximise your benefit from the upcoming holiday period.
You do the set of easy Exercises in the period leading up to the holidays and during the holidays so that you can enjoy the time with your loved ones and also get yourself fit for achieving extraordinary results when you return to work.
You return to work after the holidays as a relaxed person who had great fun with your loved ones, with a rejuvenated outlook on the potential achievements of your business, and with a plan to improve your business without being stressed about it.
You receive ongoing support from Flow Finders International, if you choose to.

You can have all of this for just R1 987!
Normally you would pay on average R950 per session and another R300 for a guide, which adds up to R4 100. So, R1 987 is less than half-price!
There are only 12 spaces available as part of this special offer.
Christoff Oosthuysen has been practising this system for the past 15 years. It helps him in getting most out of his holidays. As a result he started several businesses with success, some of which he grew successfully to the point of selling them into multi-national subsidiaries.
During the past five years, Christoff shifted his focus away from running his own businesses to assisting other in achieving business success – not only entrepreneurs who are managing their own businesses, but also professionals who are building their careers  within larger companies or corporations.
This is what he says:
[quote]Success in business does not only depend on performing well during 'game time' when you apply yourself in the business, but it also depends on getting you 'match fit' and prepared.
Rest periods and holidays are just as important, if not more important, than the actual doing…
You have to be able to live in the 'now' and get the most joy out of the activities you are busy with; then you create a life where you enjoy most of what you do, while achieving your goals with relative ease!
Following a system that you know works, makes it possible to relax into what you do because you already know what will come next; and you can plan accordingly… (so that) you are prepared and ready to do what must be done… (And) soon, you are surprised by the ease with which you are achieving unbelievable results!"[/quote]
Do not experience the horror again!
Think back to some horrible stuff happening with you and your business during past holiday periods, or just before or just after!
If the thought of what needs to happen now and what will happen during the holidays make you feel stressed, then act now and grab one of the available spots on this special offer.
No more stress, stress, stress and more stress! Use this System to make this holiday period the best ever – for you and for your business!
Remember, the special offer is only available
to the 12 people who book first.
"Yes, I would like to make this my best holiday EVER!"

Do not delay. Act now and change your holiday experience forever.
CHRISTOFF OOSTHUYSEN
Business Improver & Flow Coach
"Let me help you achieve your goals by doing more of what you love doing, while your team & systems look after the rest!"